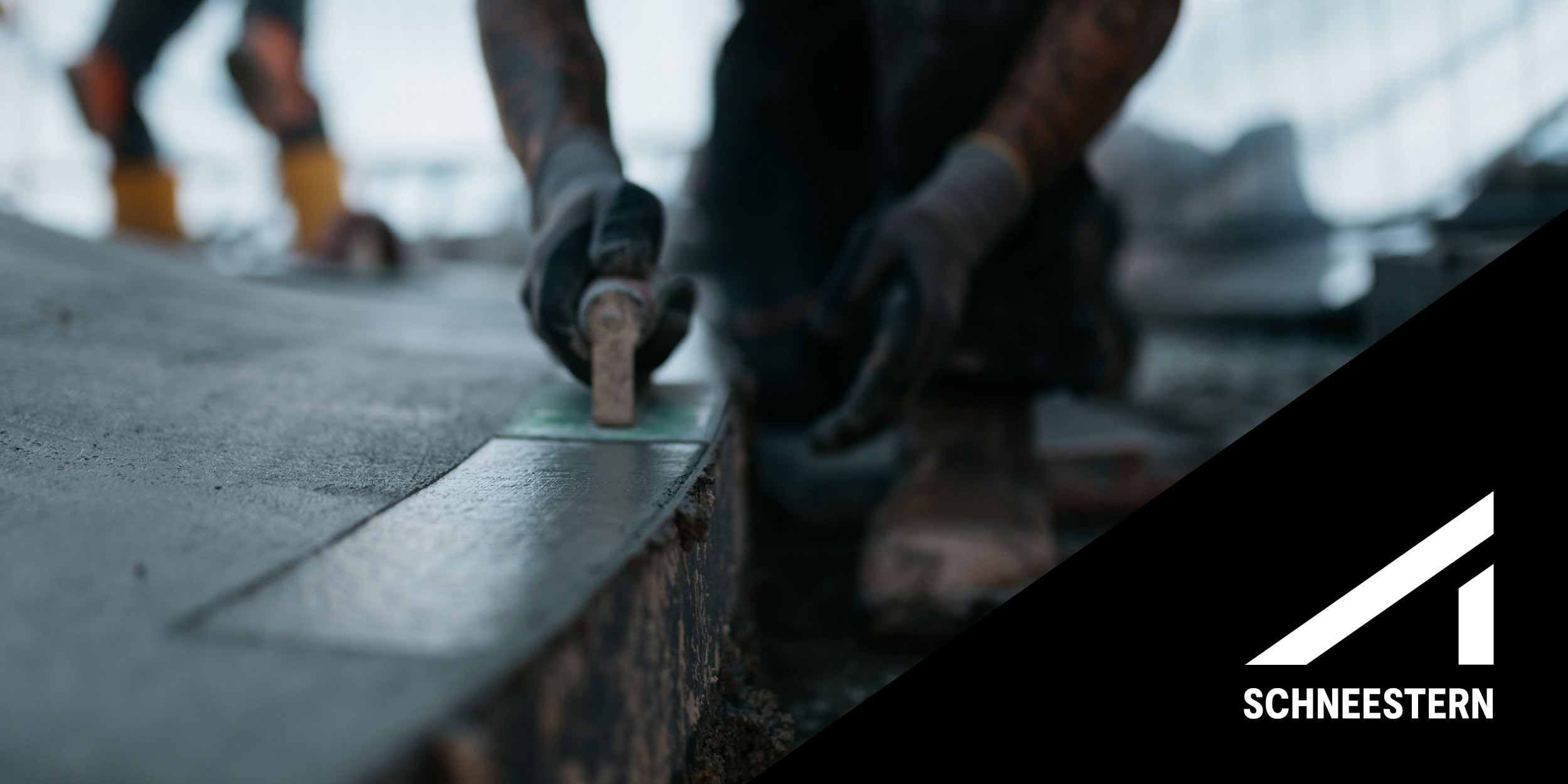 Freelancer - BIKE & SKATE (f/m/d)
to the online application
WE ARE SCHNEESTERN - WHAT ARE YOU BURNING FOR?
We - the Schneestern GmbH & Co. KG - design and build facilities for action sports, in summer as well as in winter. With the right infrastructure we want to bring action sports closer to the people all year round. In our four divisions SNOW, BIKE, SKATE and WAKE we provide the right environment for modern individual sports. From the individual Obstacle up to the entire plant we use our know-how from construction, electronics, metal construction, landscape gardening and also marketing.
Who are the Schneestern FREELANCERS?
The FREELANCERS are a network of freelance craftsmen and construction workers who are regularly engaged in our construction projects. No matter if in Europe or worldwide. Flexibility combined with the ability to make plans at the right time is our main focus.
What you got to do
Foreman (f/m/d):

As foreman you are the boss on the

construction site. In close contact with our project managers, suppliers and your team on site you have to make decisions and ensure an efficient process.

Machine operator (f/m/d)

:

As an engineer, you know

your way around an excavator. Your work is based on the construction plan and your creativity helps you to bring the design into real shape.

Shaper BIKE (f/m/d):

When new trails or pump tracks are

built, it can't be done without real manual work. Shovel, vibratory plate and wheelbarrow are the tools you use to create the perfect surface.

Shaper SKATE (w/m/d)

:

Building skate parks is an art. The use of in-situ concrete requires a lot of sensitivity and manual

work. But the effort is worth it.
That's how we roll
Adapt your work situation to your life situation.
House building, family and hobbies? No problem, the planning of your work takes place after consultation with you.
You want to go full throttle on individual projects, stock up your financial reserves and then enjoy your free time. Also no problem, we have enough assignments to involve you as you wish.
You can rely on the Schneestern team. You work together with our professionals, who have a lot of experience in this field. They support and integrate you like a full team member.
We will not leave you out in the rain. We guarantee you planning reliability for your assignments on our construction sites.
How you can support our team
Our claim is to do pioneering work in our field. We are constantly working on further developing our products and have many exciting projects, whether in Europe or worldwide. Our versatile and motivated team is always ready to give everything to advance the action sport.
The Schneestern freelancers are independent skilled workers and craftsmen. So we are looking for freelancers, who have registered their own business and are able to write invoices.
You have learned a different profession or have no experience in our field yet?

No problem! In our training programme Schneestern Professionals we teach you everything you need for a new start. Just register first. We take care of the rest